Landscape Your Front Yard
A front yard is the first impression your house makes. Welcome your guests into your home with a stunning front yard, no matter how big or small it may be. Whether you are wanting a winding path through bushes and flowers or a simple hedge, the Stone and Living Landscapes team can create a beautifully landscaped area to make your home even better.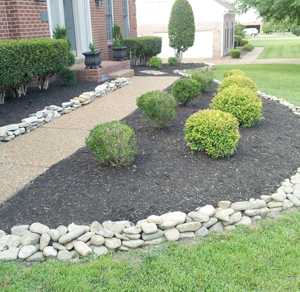 Choose Quality Products
Cheaper is not always better. When it comes to landscaping, you want to invest in materials and plants that will endure the Australian seasons. Work with an experienced landscaper from the Stone and Living Landscapes team to create a strong and high-quality front yard. There's no point in going through the landscaping process if the products and materials that you selected for their low price don't last. 
Create a Cohesive Space
As with the interior of your home, you want the exterior spaces to flow from one space to the next. Whether you have a large backyard or a small patio, coordinating your outdoor areas can create a cohesive space, that feels as though they are connected. This also allows you to add your style into it, making your house feel more together and homely. As a front yard is generally the entry to your home, you'll want to have a clear and flowing pathway. This will also save your plants from getting damaged from people trying to create their own pathway. 
Pathways
A pathway needs to be functional, but it can also look good! We can help think of creative yet practical ways of creating a pathway to your home. Stone pavers are a classic choice, you could go for an organic style, set into grass or a more structured path where the pavers are cemented into the ground. Pathways don't need to be a straight line, they can wind to fit around the land, or split off so you have a path to other areas of the front yard. Our team can help decide what will work best for your space and personal style.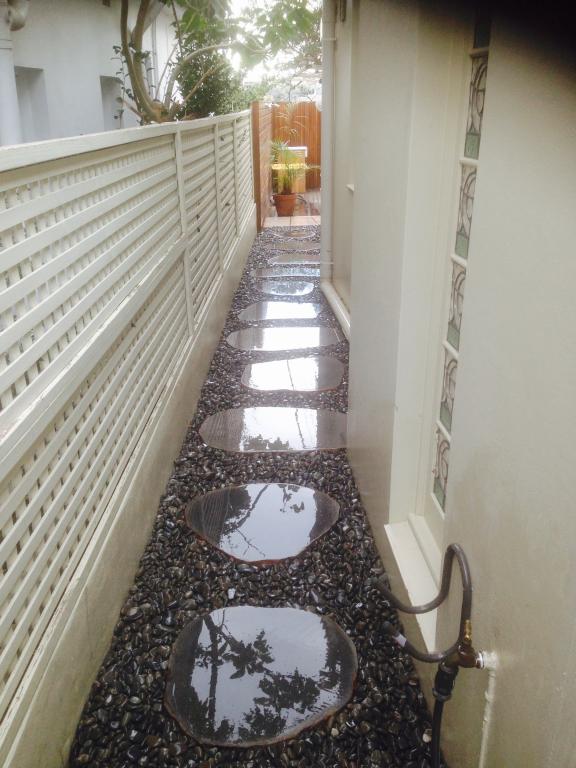 Be Realistic
Whether you're a bit of a green thumb, or a 'let nature do its work' type of gardener, it's important to select materials and plants that you'll realistically look after. Don't select a high maintenance plant or if you won't care for it regularly. Similarly, you shouldn't choose timbers that need oiling every few months if you don't think you'll actually do it. We can guide you in selecting plants that will suit your lifestyle and interests.
Driveway
Similar to your pathway, a driveway is a significant part of a home, so making sure it's in top shape should be a part of your landscaping renovations. A driveway may take up most of your front yard space, so make it into a feature. Frame the driveway with hedges or shrubs. 
Hedges
Hedges are perfect for when you don't have a fence. Not only does it create more privacy, but they look great. Having a hedge does require maintenance, in particular, trimming. You'll also need to be patient while the hedges grow and thicken.

Create Levels
Depending on the size of your front yard, you could create levels. This can make the area feel bigger and utilises as much of it as possible. Dividing the yard space into assigned areas gives purpose to otherwise awkward spots. Some of these areas could be a veggie garden, a play area, an entertaining area or even a secluded spot to admire your newly landscaped yard.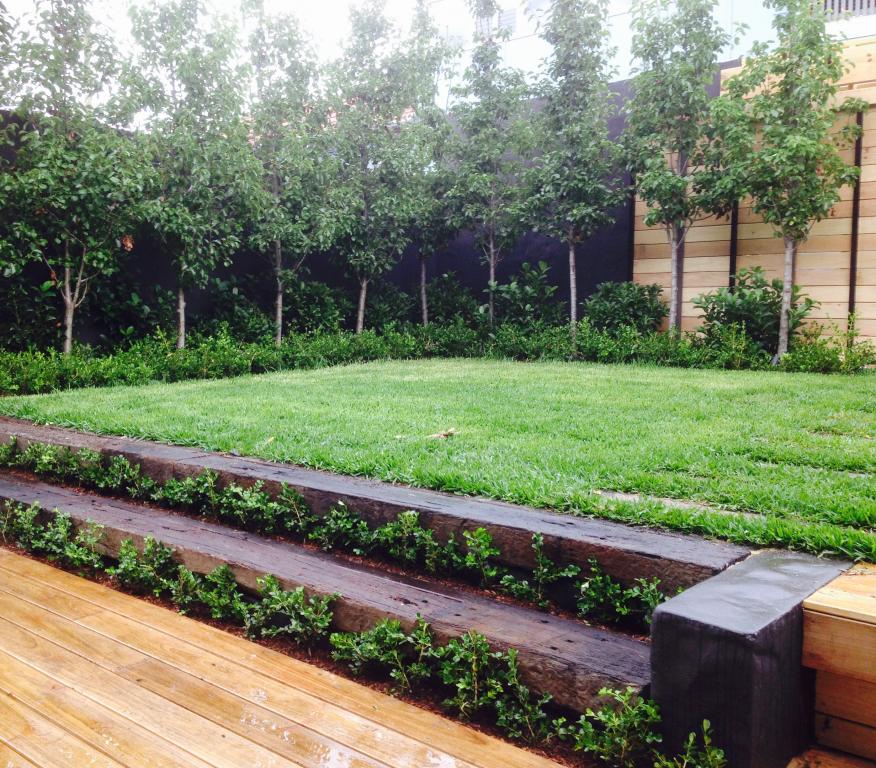 Create Texture
When you have a smaller front yard, creating texture is a great way of utilising and expanding the area. Use a variety of plants, shrubs, trees and even pots and pavers to create different textures. By having this variety, you'll most likely have different heights to work with, again this can make the front yard feel larger than it is, plus it looks great!